There are many options for active travel vacations. Every itinerary is carefully designed, is offered on a range of dates, and runs from 5 - 10 nights. Some tours give you the option to choose a fully-guided, flex-guided, or self-guided tour.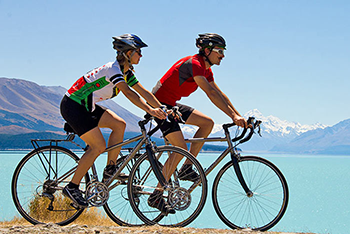 New Zealand Bike Tour
Antarctica Adventure
You can choose from:
Walking and/or hiking trips
Biking adventures
Multi-sport explorations that include hiking and biking as well as other activities such as kayaking, rafting, or snorkeling
Active culinary tours in Napa, Provence, or Tuscany, that include cooking classes and excursions to markets, farms, and wineries in the region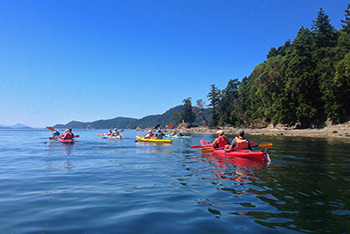 Gulf Islands Kayaking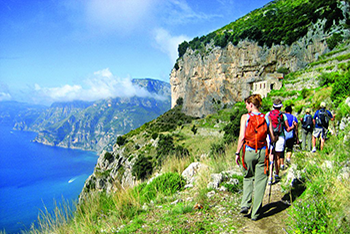 Hiking Tours
Some tours offer a variety of activity levels for you to choose from every day, which is ideal for groups with varying fitness levels. You can set your pace; go hard one day and easy the next, whatever you feel like. Each person in your group can do their own thing, so everyone can enjoy a trip that easily matches their style.
Active vacation tours are practically all-inclusive vacations; all equipment is provided, as well as accommodations, many meals, and most gratuities. On biking trips, you can choose your bike from several options, including an electric-assist bike, that will propel your bike as you pedal. Your group will be assisted by trip leaders and one or more support vans.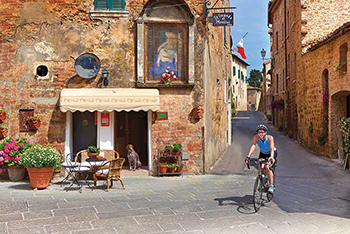 Tuscany Bike Tour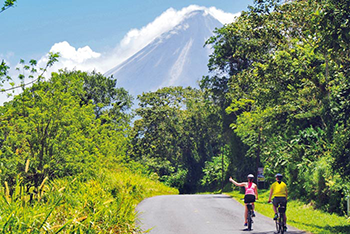 Costa Rica Multisport Tour
A_scheduled active vacation can be designated as private for groups of 6-26 guests. Or you can choose to customize the whole experience. Active vacations are great for multi-generational family trips, solos, couples, girls and boy's trips, mother-daughter, or father-son getaways.
If you prefer, you can join a scheduled small group tour. There are groups for couples' friends & solos, families with kids, and family groups with older teens and 20 somethings.
There are also scheduled group dates that combine an active vacation with a small luxury ocean or river cruise. Some examples are Alaska, the Baltics, Patagonia, the Danube, Rhine, Seine, Douro or Mekong River, Iceland, Japan, the Galapagos, and more.
Planned active vacations are available in the US & Canada, as well as Europe, Asia & the Pacific, Latin America, and Africa.
With so many variables and options to consider, Arrow Discovery Travel will help you choose the best active vacation option for you, your family, or group. Contact Us for more information.
Galapagos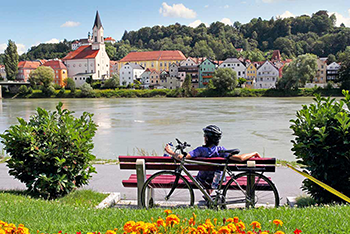 Danube River Bike Tour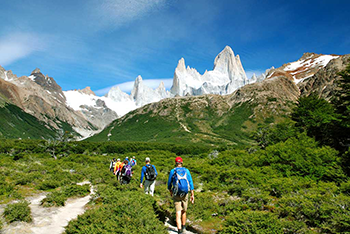 Patagonia Hiking Tour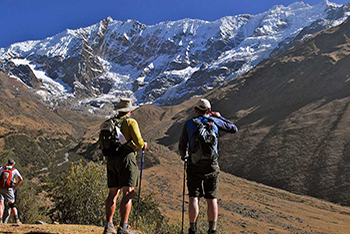 Peru Trekking Tour
Contact Arrow Discovery Travel to help you find the experience best suited for your party.