RV Adventures
Is the open road calling you? RV (Recreational Vehicles) or Motorhome rentals have become increasingly popular in the US, Canada, and worldwide. * Like the land version of a yacht charter, it's your home on the road.
Whatever your mood, RV traveling is perfect for those who want the ultimate in flexibility and the comforts of home wherever they decide to go. In addition to scenic campgrounds, there are also dozens of luxury RV Resorts with amenities such as spas, fitness centers, pools, restaurants, tennis or pickleball courts, clubhouses and more.
Whether you want to be completely spontaneous or map out every day of your journey far in advance, RV traveling is ideal for:
Cross country journeys
Regional discovery
National Parks explorations
Off the grid relaxation, enjoying nature at a lake, in the mountains or at the beach
Arrow Discovery Travel can arrange RV rentals in the USA, including Alaska, Canada, Europe, Australia, New Zealand, and many other exciting destinations around the world. Contact us for assistance in determining which destination and motorhome will meet your needs and to manage your travel arrangements.
*In the US and Canada, no special driver's license is needed, but in other countries, an International Driver's license is required.
Contact us for more assistance in choosing the perfect RV, excursions, and activities for your group.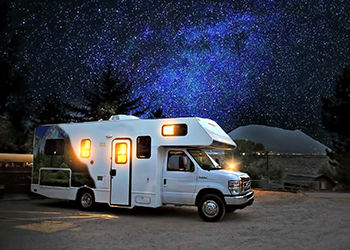 RV Adventures at Night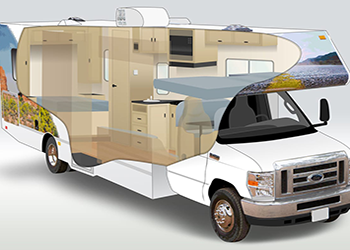 RV Interiors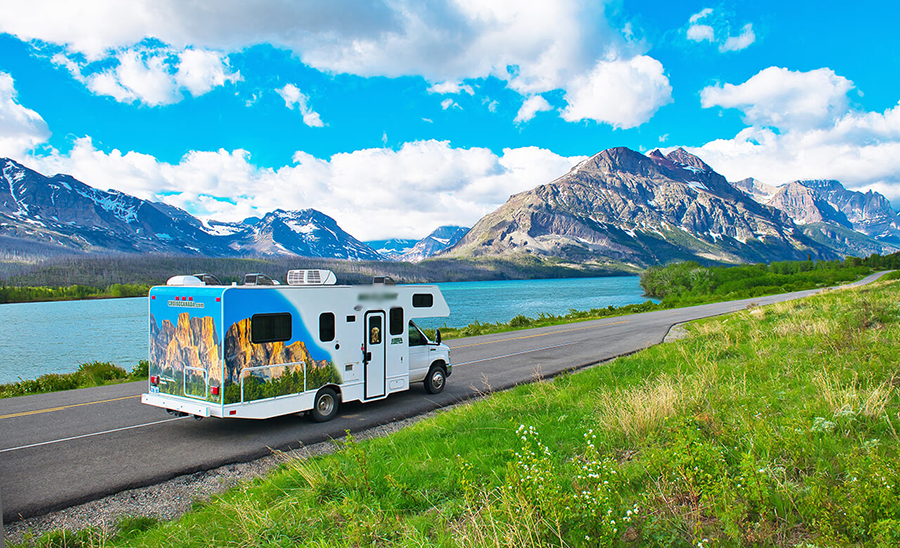 RV Adventures Landscape
Contact Arrow Discovery Travel to help you find the experience best suited for your party.