Travel Styles
How to determine your travel style for a specific vacation
While choosing a destination, another question to consider is
'What travel style is right for this trip?'
The travel option you choose may vary for each trip depending on the composition of the traveling party, the destination(s) visited, the objective of the trip and the amount of time and budget you have available.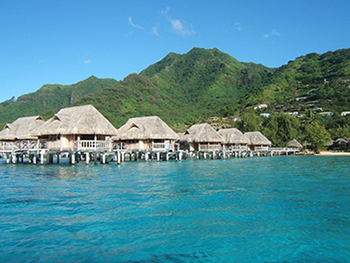 Moorea, French Polynesia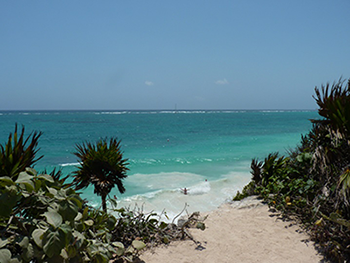 Tulum, Mexico
HOW MUCH TIME do I have for this trip?
Keep in mind the travel time from home to your destination and back. Plan extra time for flight connections, delayed flights and to rest at the destination if you are traveling long distances.
When visiting multiple cities on an itinerary, plan a travel day for each move.
Allow ample time to visit all the attractions you are interested in, some time to explore the local area and for something unexpected you discover on location.
Cruise the Mediterranean - Monaco
Land based with excursions - Stonehenge
WHEN do I want to go and HOW SOON do I need to make my reservations?
For the best choice of dates and early booking discounts, you should be ready to make your reservation 6-12+ months in advance for holiday season travel and for cruises or tours which can sell out capacity. The smaller or more unique the cruise or tour, the earlier it will sell out.
If you have very specific dates you need to travel within, you should be prepared to book as early as possible or risk finding very limited or no availability.
The more customized your trip is, the longer the planning time involved. You should allow a planning period of a month or more and add that to the booking windows above.
The best value and most popular hotels, tours, cruises and flights sell out first. If you are traveling to popular destinations or during the high tourist season, the longer you wait to make your reservations, the fewer and more expensive the choices.
Most cruises and guided tours spend a minimal amount of time in the cities where they start and finish. In order to ensure you have plenty of time to explore these cities, you should plan to add a few days before and after your cruise/tour.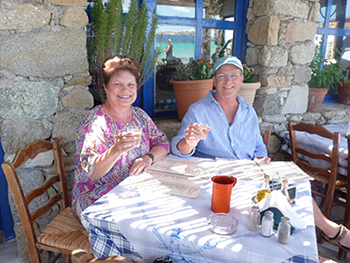 Romance in Greece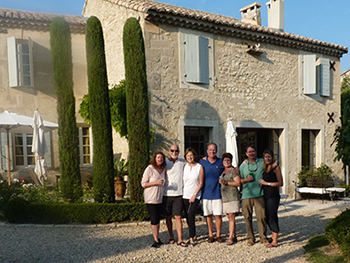 Villa in Provence with your friends
WHO am I traveling with?
Am I thinking of going solo?
Will it be just two of us?
Do we want to include extended family or a group of friends?
Am I planning a trip for an organization or club?
What are the ages of the members of my group? Do we have any special needs?
WHAT RESOURCES does my destination offer?
Does anyone in my party speak the language?
Is my language spoken widely enough where communication should not be a problem?
How large an area would I like to cover on this trip?
How far apart are the sites/cities I want to visit?
How can I get from one place to another without a lot of stress and hassle?
Is there safe, reliable and affordable transportation available?
Am I comfortable with our party traveling alone, or do we need help with logistics and support?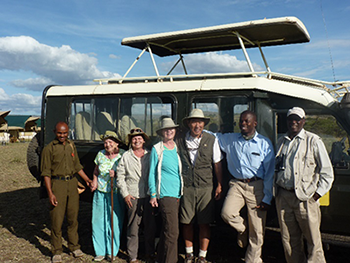 Safari with Mom in Tanzania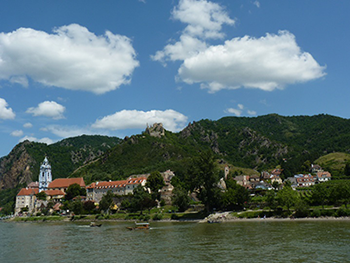 Danube River Cruise
WHY am I planning this particular trip?
Celebrating a milestone birthday or anniversary?
A romantic get-a-way?
To experience a particular event?
A general overview of the iconic sites of many destinations?
For an in-depth cultural experience?
To share the experience with family and/or friends to create life long memories?
To expand upon an interest or hobby and want the emphasis to be on:

Golf or other sporting activities
Wine & Culinary Discovery
Art, history & culture
Cultural Emersion
Geography, nature, wildlife
Tracing ancestry, finding family members
Adventure (hiking, rafting, biking, etc.)
HOW MUCH do I want to spend?
Do I have a realistic idea about how much the trip I have in mind will cost?
Am I willing to compromise my vacation "wish list" to meet my budget or willing to up my budget to meet my wish list?
As you can see, there are many variables that factor into choosing the best travel solution for a particular trip. After a consultation with you to determine your trip requirements, Arrow Discovery Travel will be able to recommend and explain the travel style options that will accommodate your needs.
Contact Arrow Discovery Travel to help you find the experience best suited for your party.